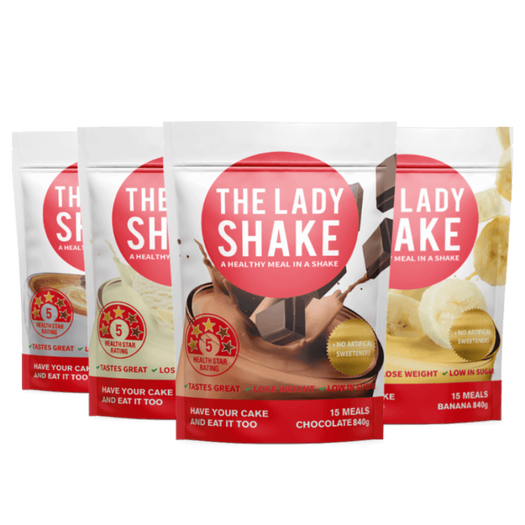 Description
What do I get in this Lady Shake pack?
Ladies, losing weight doesn't need to be hard! We don't believe in overcomplicating with strict diets, instead, we just shake it. Loved by Australian women, The Lady Shake is the easiest and fastest way to lose weight and feel great.
It's a healthy meal in a shake that contains everything your body needs to make you feel & look great on the inside and out. And the best bit... you don't have to sacrifice the thing you love (Ummm hello wine)!
This pack contains everything you need to keep you on your weight loss journey:
4 x The Lady Shake or The Lady Shake GO!
The Lady Shake contains 15 servings, so this pack can last you 30 days if you follow the 2 shakes a day program. The Lady Shake GO! contains 10 servings, with each serving containing 2 shots of caffeine, thus it is recommended to have only one of these per day (breakfast is the best!) and one of your normal The Lady Shakes.
Please note that if you follow the 2 shakes a day program with The Lady Shake AND The Lady Shake GO!, this pack will last you approximately 25 days.
---
Details
Simply swap 1 or 2 meals a day with a Lady Shake (15 serves) or The Lady Shake GO! (10 sachets per box).
What's in The Lady Shake?
The Lady Shake tastes great is low in sugar and contains no artificial colours, preservatives, flavours or sweeteners. It also contains:
Collagen protein to make your skin glow
Fibre to help you feel fuller for longer
Pre and Probiotics to give you a healthy gut, boost your mood and immune system
25 vitamins and minerals to help you meet your daily nutritional requirements
What's in The Lady Shake GO?
125mg of premium Brazilian coffee, equal to 2 shots, to kickstart your day
Medium Chain Triglycerides (MCTs) to avoid those afternoon energy crashes by keeping you fuller for longer
High-quality protein to improve your energy and mood levels
Probiotics to boost your mood and strengthen your immune system
Superfoods to enhance your brain functions and memory, as well as act as an antioxidant and anti-inflammatory
What's the difference between The Lady Shake & Lady Shake GO?
The Lady Shake and The Lady Shake GO! are both high in protein, low in sugar, gluten-free and specifically designed for healthy weight loss and maintenance. What makes The Lady Shake GO! different is:
The convenience of having both your breakfast and your morning coffee on the go
2 shots of premium Brazilian coffee
MCTs that act as an appetite suppressor
Botanical extracts for energy, concentration & relaxation
Nutritional Information can be found here.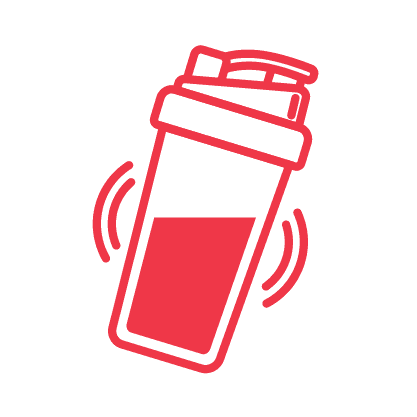 Mix 2 scoops with water and shake.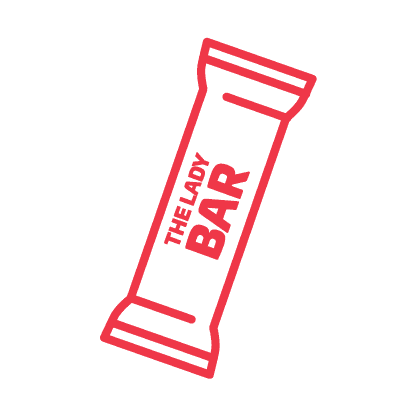 2 shakes + 2 snacks + 1 meal a day.